Join in the fun with an Irish céilí dancing session, every Wednesday with Paul McCluskey.
Beatle-esque pop and classic country. Energetic, soulful singing. Honest, emotional songs.
Inspired by early stringbands of the deep south, the Mudsteppers play a lively mix of country blues and traditional Appalachian mountain music.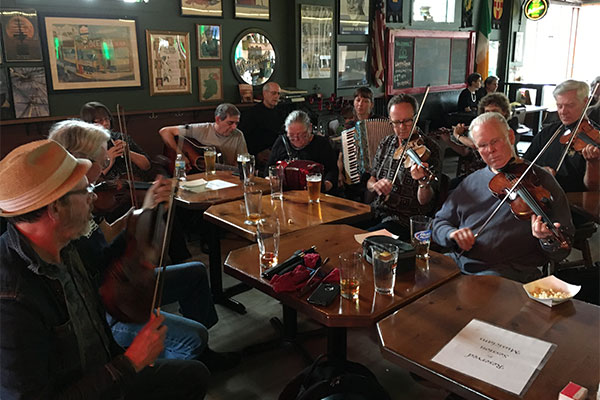 Weekly trad session at the Dubliner.
From soaring highland pipes and fiddle to driving rhythm, the Gales are always ready to rock.